Childhood Obesity Reaches All-Time High – And What You Can Do To Stop It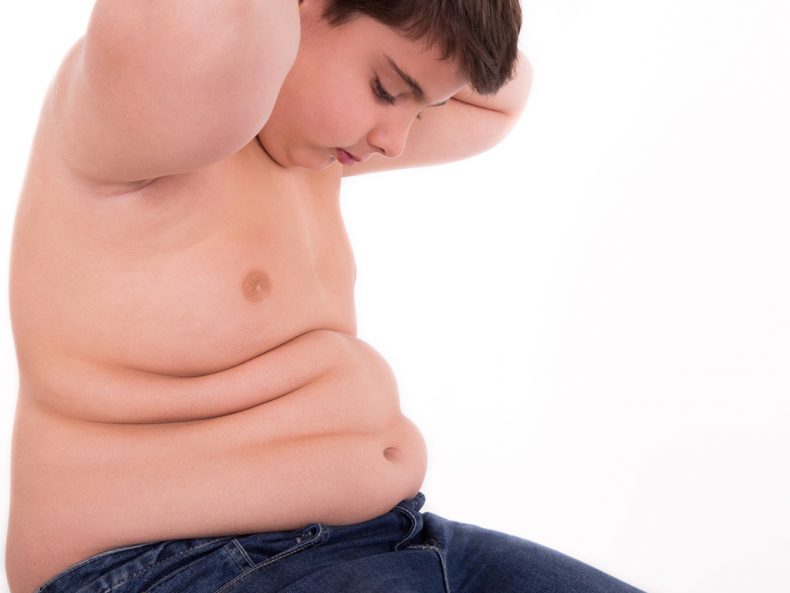 Childhood obesity has reached epidemic proportions. The latest studies show that America's childhood obesity rates among two to 19-year-olds are a staggering 18.5%. The increase in childhood obesity started in the 1970s, perhaps with televisions becoming commonplace and fast food diets becoming more popular.
We now face a national crisis.
Obese children can suffer from several different medical disorders, including high cholesterol, high blood pressure, early heart disease, diabetes, bone problems, breathing problems and skin conditions, such as acne, fungal infections and heat rash.
Combine this with the fact that electronics and smart applications are making our children spend less time outdoors exercising.
The amount of time children spent in front of the television has skyrocketed over the last 20 years. Since children can now watch movies on electronic devices, their electronic consumption has risen to nearly one-third of their entire days. That's an astonishing 33%.
Spending nearly nine hours a day online watching videos, music, chatting with friends or checking out social programs has been detrimental to our youth, which is the future of our nation.
How can you motivate your children to spend more time working out?
First, you can make working out fun! Children that enjoy working out are far more likely to work out as adults, which means that they could enjoy longer, healthier lives.
Second, work out with your kids! By working out with your kids not only do you set an excellent example for your children about how working out and staying healthy and physically fit is important, but you're setting them up for success later in life and well into their adult years. As a bonus, consider how physically fit they'll be as parents and how they, too, can pass down these valuable skills to an entirely new generation – your grandchildren!
Maybe you're wondering how you we can motivate today's youth to work out?
To reach our youth, we need to speak their language. That means tapping into their electronic world.
Stealth Body Fitness has combined exercise with fun, innovative games, to help keep kids and parents alike motivated and working out side-by-side.
Working the abdominal muscles is a full body workout. It can help strengthen the core, back, improve posture and helps to provide the necessary stability the body needs to do everyday tasks, such as lifting, running and walking. Additionally, a strong core means that the musculoskeletal system is in better working order.
One of the best abdominal exercises for core strength is the plank. The plank is a static exercise that involves holding abdominal muscles still for periods of time. It is during these muscle contraction phases that the body becomes stronger, which is why training the core in timed interval phases is essential.
Unfortunately, most people say that holding planks for minutes at a time is boring and provides no mental stimulation, which is why many people could hold their planks longer, but choose not to do so out of boredom.
Stealth Body Fitness has combined the exercise benefits of the plank with today's modern technology and created a product that allows users to play games and compete with others while motivating them to hold their planks longer.
This means that you, too, can exercise and compete with your kids and motivate them into enjoying a healthier lifestyle while embracing today's modern gaming technology.
ADVERTORIAL: THIS IS AN ADVERTISEMENT AND NOT AN ACTUAL NEWS ARTICLE. THE STORY DEPICTED ON THIS SITE ARE NOT ACTUAL NEWS. RATHER, THIS STORY IS BASED ON THE RESULTS THAT SOME PEOPLE WHO HAVE USED THESE PRODUCTS HAVE ACHIEVED. THE RESULTS PORTRAYED IN THE STORY AND IN THE COMMENTS ARE ILLUSTRATIVE, AND MAY NOT BE THE RESULTS THAT YOU ACHIEVE WITH THESE PRODUCTS. THIS PAGE COULD RECEIVE COMPENSATION FOR CLICKS ON OR PURCHASE OF PRODUCTS FEATURED ON THIS SITE.