Trend Report: Living Room Wall Mirrors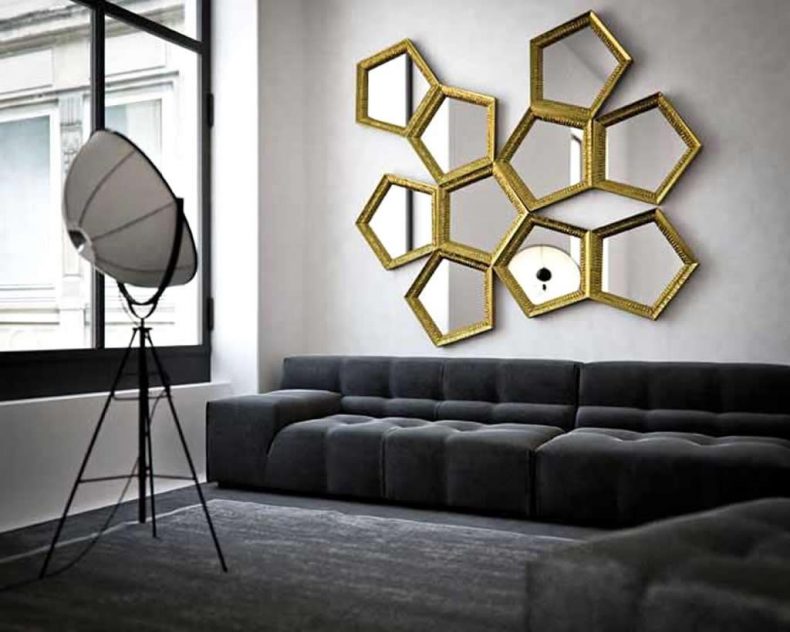 Living rooms are a home's focal point, a congregational area where family and friends gather for parties, meals and memorable occasions. To help homeowners achieve a stunning living room that is inviting and welcoming, The Oval and Round Mirror Store offers several helpful living room design tips.
Mirrors can literally transform living rooms, turning them into charming, decorative and warm oases that reflect a James Bond air of intrigue and mystery. Colors collide with architectural elements while versatile wall mirror designs generate the necessary mystery to draw guests deep into the underbelly of this comfortable living room.
Timeless and a design necessity, mirrors are must-have decor elements that easily integrate into a wide assortment of living room styles, ranging from vintage, eclectic, classic, Victorian, traditional and modern to contemporary.
Mirrors exude confidence and sophistication, elevating living rooms to the next level – making them appear refined and articulately designed by masterful interior decorators. No one will know that you, as the homeowner, were able to achieve a balanced decor that is beyond stunning, but simply serves to captivate the raw senses of the human spirit.
Mirrors range from bold, powerful frames to those that are frameless and make a minimalist-style impact. All mirrors serve one purpose: to transform a room into a comfortable, elegant home that suffices to generate cozy, chic style.
Vintage wall mirrors include those styles that are reminiscent of the popular Art Deco phase, an alluring time where Hollywood glamour reigned and Frank Sinatra ruled Las Vegas. Simple, yet exuding a sophisticated flavor from a bygone era, these frames are sure to become the talk of parties, serving as central focal points.
French Art Deco inspired pieces date back to the Roaring Twenties, when movies such as "Midnight in Paris" revitalize the nostalgic senses of F. Scott Fitzgerald's grand "The Great Gatsby," and Ernest Hemingway's "In Our Time." A French period when Gertrude Stein, Ezra Pound and James Joyce reigned supreme, so too did the never ending fountains of champagne, three-piece men's suits, flapper dresses and iconic, chic cigarette holders. An era where elegance reigned absolute and inspiration was at its height, these classic styles have never gone out of fashion and regularly appear gracing the hallways of iconic homes.
Today's modern-day styles are a blend of those from the gilded past and tomorrow's contemporary future. Blending ornate designs with more contemporary flair, these classic wall mirrors are sure to remain as iconic as those from nearly a century ago.
The Oval and Round Mirror Store offers a wide selection of oval mirrors, rectangle mirrors and round mirrors. They also work with customers to create one-of-a-kind custom designs, which reflect unique styles, colors, finishes and dimensions.