Exercise: Promoting Happy Endorphins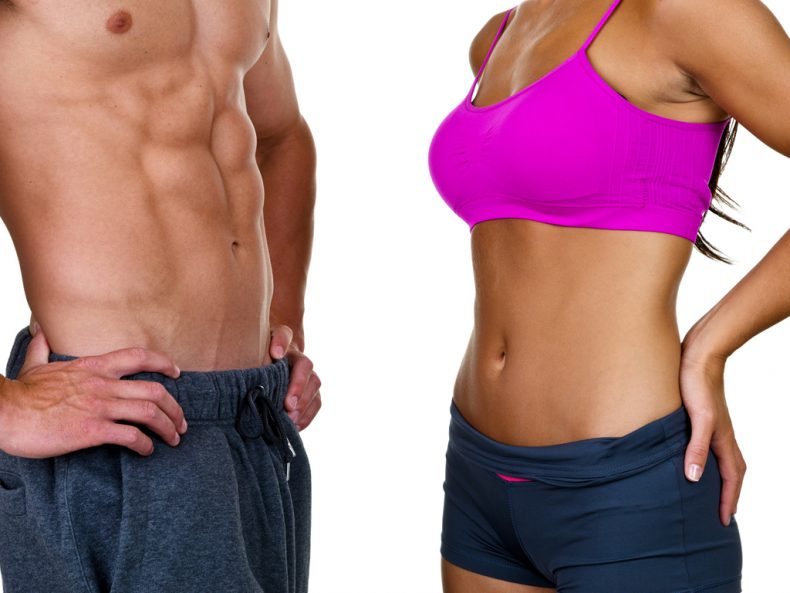 There's a new movement in exercise, and it focuses on activating the happy endorphins in your brain. Companies such as Nintendo and VASA Fitness are tapping into this marketplace, which is rapidly becoming the new workout trend.
Nintendo developed the Wii video game console in 2006, which rapidly became a sensational hit, helping people get fit while playing video games. Using video games to exercise is a fun way to let the mind go from stress and workout. Whether it's boxing, tennis, football, skateboarding, yoga or dancing, the Wii has games to cover these fun-filled exercise routines. You can also compete against friends, by yourself or challenge yourself against leaderboards.
Another company that tapped into the fun exercise trend is the Peloton. Focusing on delivering New York style spin classes directly in the comfort of your home, instructors' select awesome music that motivates both the mind and body. Even though people are at home, they can easily compete with friends, family or complete strangers via the leaderboard.
Vasa Fitness is taking their approach one step further and creating new gyms where the motto is "Uplift everyone through fun, happy fitness." Their focus is on group classes and team fitness, where people work together in fun environments to motivate each other to push themselves further.
There are other types of exercise programs that focus on making getting fit fun. One such craze is Zumba Fitness. Zumba focuses on creating a fun environment for cardio fitness, where people can dance the extra pounds off while grooving to their favorite songs.
Stealth Body Fitness also offers a motivating way to build your core while holding planks. Planks are one of the best exercises to build core strength, but unfortunately, people find the exercises boring. Stealth invented a product that combines Smartphone technology and a gaming app that features several games so people can compete and play games against one another while holding planks. Plans are one of the most dynamic exercises, allowing people to use a full range of motion. The result is that more people plank for longer periods of time, which means that they are getting even more health-filled benefits.
There are several reasons why exercise makes people happy.
Happy Chemicals – Exercise helps to increase our levels of dopamine, which is a chemical in the brain that lets us feel happiness and pleasure. As we age, our dopamine stores decrease, which is why it's important that we keep our supplies up and the best way to do this, is to exercise.
Release Stress – Stress contributes to a variety of medical conditions. The best way to release stress is to work out. Exercising is a form of low-level stress that raises your heart rate, thus triggering hormonal changes. The more regularly you exercise, the more your body can handle everyday stresses.
Feel Energized – No matter how tired or exhausted you may feel, if you set aside the time to exercise, you'll have a huge burst of energy after your workout. Feeling more energized also makes people feel happier.
Confidence Boost – When people don't feel good about their bodies, their self-esteem and self-confidence are lower. This can have a negative impact on your career, relationships and goals. When you to start to exercise and see how your body transforms, you will feel more independent, stronger and confident. Confidence increases your happiness.
Eases Anxiety – People that suffer from anxiety greatly benefit from exercising. Exercise gives people the necessary mental boost to relieve anxiety. If you're feeling anxious, get in a hard workout. You'll feel happier, more uplifted and less stressed for days.
Fights Insomnia – Instead of popping a sleeping pill, the power of exercise will help you sleep better. By staying active and exercising regularly, you may be able to fight off sleep disorders and insomnia.
The next time you're feeling gloomy, consider starting a regular exercise routine to naturally combat the blues and boost the happiness in your life!
ADVERTORIAL: THIS IS AN ADVERTISEMENT AND NOT AN ACTUAL NEWS ARTICLE. THE STORY DEPICTED ON THIS SITE ARE NOT ACTUAL NEWS. RATHER, THIS STORY IS BASED ON THE RESULTS THAT SOME PEOPLE WHO HAVE USED THESE PRODUCTS HAVE ACHIEVED. THE RESULTS PORTRAYED IN THE STORY AND IN THE COMMENTS ARE ILLUSTRATIVE, AND MAY NOT BE THE RESULTS THAT YOU ACHIEVE WITH THESE PRODUCTS. THIS PAGE COULD RECEIVE COMPENSATION FOR CLICKS ON OR PURCHASE OF PRODUCTS FEATURED ON THIS SITE.